Thank you for your Interest!
Due to high demand for purchasing Slick Gaiter® Neck Gaiters in bulk, we have created this page to provide you with some additional information.
In short, YES, we can supply you with Slick Gaiters in bulk at incredible wholesale prices and we would be pleased to do so!
In fact, we have had a dedicated program specifically for supplying Slick Gaiters to companies across a wide range of industries, schools and athletic clubs, and governmental organizations. If your staff, students, or workers require face and neck coverings, the Slick Gaiter® neck gaiter is the perfect choice for you as they work great for both indoor and outdoor activities. They come in handy offering simple and effective face and neck covering for all activities, providing protection against dust, pollens, smoke, heat, cold, and the sun.
Slick Gaiters come in warm-weather / sports version for warmer climates and for indoor activities. Slick Gaiters also come in cold-weather fleece version for those in outdoor winter climates.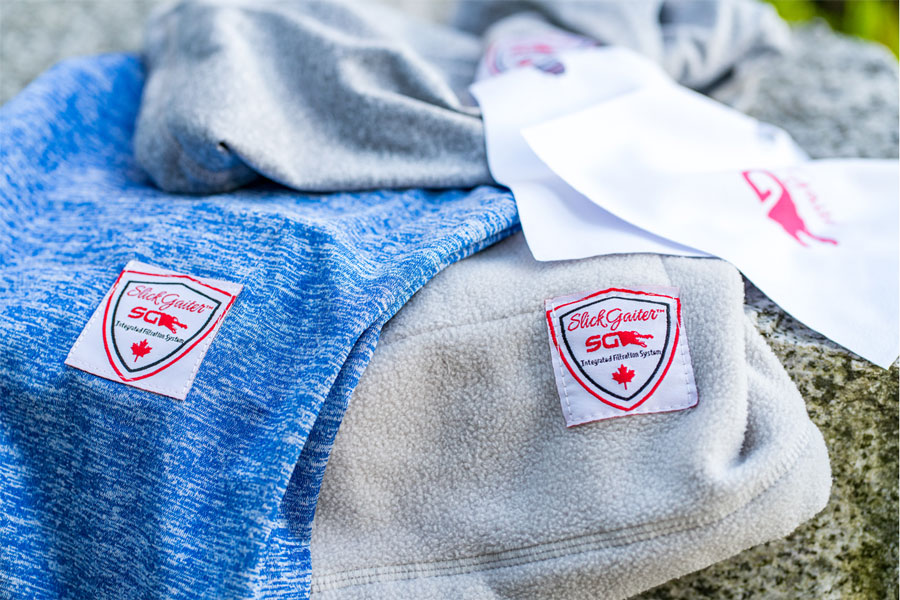 We will work diligently with your purchasing departments to meet your needs. In order to better serve you, please send all wholesale and bulk order inquiries to [email protected]
and one of our team members will contact you.