Why you should use the Slick Gaiter Neck Gaiter this summer
1) Facemasks and most neck gaiters are Not suitable for running, hiking, cycling, or doing outdoor activities with. And let's face it, they won't look great either with most outfits. Whereas you can easily throw on the Slick Gaiter and actually look good, even when working out.
2) The Slick Gaiter is an adjustable comfortable neck gaiter that's specifically designed to look good with any t-shirt.
3) If you're using it as an alternative to facemasks, it provides a 4-layered protection with its large filter pocket and filter.
4) If using as a neck gaiter for your outdoor activities this summer, it's a great high quality neck gaiter to protect your neck and face from the sun, wind, dust, pollens, and all the other elements.
5) Adjustable bungee straps both on top and bottom, flexible nose bridge wire, soft fabric and high quality stitching, all make the Slick Gaiter a superior and comfortable neck gaiter.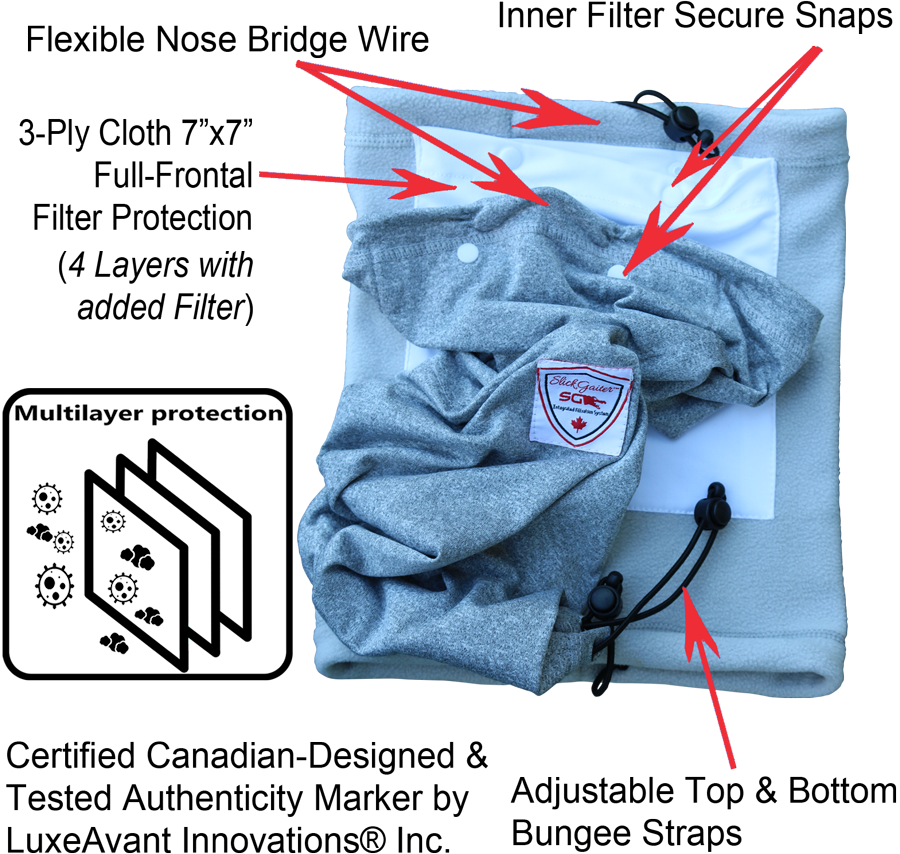 Don't just take our word for it, see what our customers say
Simply the best mask/gaiter on the market

Matthew
Great product that is comfortable to wear

Mark
Neck gaiter that will easily stay up on your face.

T. G.
Breathable, perfect for the gym

Justin
This is the best neck gaiter out there

Mike